Written and narrated by intuitive astrologer, Sarah Varcas
24th July 2021 – 22nd August 2021 – Blue Moon Cycle in Aquarius
All dates are UT so may vary in your time zone.
The full moon on 24th July 2021 is the first of two full moons in Aquarius making the second (22nd August) an auspicious blue moon. The period beginning with this first full moon and ending with the blue moon offers everyone an opportunity for a mental 'spring-clean', clearing the mind of unnecessary mental clutter that prevents clear-seeing and wise discernment (you can read more about how to harness the energy of a blue moon cycle here).

An Aquarian full moon wants to analyse, deconstruct and understand, whilst simultaneously developing its own unique perspective on how life unfolds and what the future could bring if we prime it to do so. This is a time for reflection, exploration and some mental gymnastics that will enable us to take understanding and insight to a whole new level very soon.

Points of view are shifting now. People in ever-increasing numbers are waking up to some bitter truths about this world in which we live. Each day the impact of lost freedoms grows, as does the number of those who refuse to comply with their own subjugation anymore. If this is you, take heart. This moon, and the blue moon to come, offers support to those whose minds remain free despite the unrelenting attempts to imprison them in a lie.
A deeper awakening
To kick off this blue moon cycle, Pluto, Eris and Mars challenge us to be as bold and brazen as those who have manipulated humanity to deliver us here today. This alliance strengthens us to reclaim our mind and heart, our present and future. This blue moon cycle in Aquarius invites us to reflect on how our direct experience differs from what we are told has happened; how what we know in our gut contrasts with what we are expected to believe; how narratives of fear and a culture of blame have been used to shape human behaviour since time immemorial. Divide and rule is a technique of the powerful because it works. End of...

Continue Reading at InnerSelf.com (plus audio/mp3 version of article)


Music By Caffeine Creek Band, Pixabay


About the Author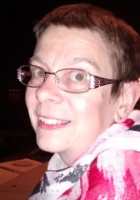 Sarah Varcas is an intuitive astrologer with a passion for applying planetary messages to the ups and downs of everyday life. In doing so she aims to support people in their personal and spiritual development, making available celestial wisdom which may otherwise be inaccessible for those without astrological expertise.
Sarah has studied astrology for over thirty years alongside an eclectic spiritual path spanning Buddhism, contemplative Christianity and many other diverse teachings and practices. She also offers an online (via email) Self-Study Astrology Course.
You can find out more about Sarah and her work at www.astro-awakenings.co.uk.