Written and Narrated by Pam Younghans
Current week's astrological overview
Astrological Overview: October 11 - 17, 2021
Astrologer Pam Younghans writes this weekly astrological journal based on planetary influences, and offers perspectives and insights to assist you in making the best use of current energies. This column is not intended as prediction. Your own experience will be more specifically defined by transits to your personal chart.
Aspects of Note this Week:

All times listed are Pacific Daylight Time. (For Eastern Time, add 3 hours; For Greenwich Mean Time, add 7 hours.)
MON: Mercury quincunx Uranus
WED: Venus sextile Saturn, Sun quincunx Neptune
FRI: Sun trine Jupiter, Venus semisquare Pluto
SAT: Venus trine Chiron, Mars quincunx Neptune, Mercury sextile Venus
SUN: Sun opposite Eris, Sun square Pluto, Jupiter stations direct 10:30 p.m. PDT
THERE IS A GRADUAL but certain shift underway. Within the space of two short weeks, four planets that have been retrograde are ending their backward phase and beginning to move forward once again.
Pluto began moving direct last Wednesday (October 6), Saturn stations direct tonight (October 10, at 7:17 p.m. PDT), Jupiter stations direct next Sunday (October 17), and Mercury follows suit on Monday, October 18. As these planets complete their retrograde phase and begin to move forward, we are likewise supported in making progress in various ways, especially in areas that may have seemed delayed or blocked for a while.
OUR SUCCESS going forward from here will be built on the insights that we gained during the retrograde phase of each of these planets. This is not about "picking up where we left off"; instead, it is about honoring the deeper awareness we now have, and allowing it to guide our next steps.

Continue Reading at InnerSelf.com (plus audio/mp3 version of article)


Music By Caffeine Creek Band, Pixabay
*****
TRANSLATION and AUDIO/VIDEO VERSION: This weekly Journal is now recorded (in English) AND the text is transcribed into 30 languages! You'll see a row of flags under "Available Languages" in the upper right. And, there are options to listen to the audio (in English) or watch a video directly beneath the photo (see top of page).
The Journal entry is usually updated by Sunday evening, with the recordings online late Sunday or by Monday depending on your time zone. Please share this information with those who might benefit.
*****
For previous weeks of the Astrological Journal, click here.
*****
About the Author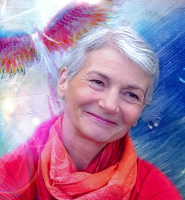 Pam Younghans is a professional astrologer, editor, and writer. She lives in a log home northeast of Seattle, Washington with her beloved animal companions. She has been interpreting charts professionally for over 25 years. If you are interested in an astrology reading, e-mail This email address is being protected from spambots. You need JavaScript enabled to view it., or leave a message at 425.445.3775.
For more information about NorthPoint Astrology offerings, please visit northpointastrology.com or visit her Facebook page.