Written by Joyce Vissell. Narrated by Marie T. Russell.
Have you ever really needed help and it seemed like no one cared? Well, we just had that experience and it ended up in a beautiful miracle.

Barry and I had just finished a river trip on the Trinity River in Northern California. It was extremely hot as we were beginning our way back home after a very tiring day putting all of the rafting equipment into our truck and camper. It was 6:30 and I was sleeping next to Barry as he was slowly making his way up a very steep incline.

All of a sudden there was an explosion!!! The entire radiator burst apart and our windshield was covered in boiling radiator fluid. This was not the typical overheating that some vehicles have with steam coming from their hood. This was a complete explosion. We were stopped dead on the shoulder of a very busy highway.

We called AAA right away and, for the first time that I ever remember, they were not helpful. They connected us to a number where we were put on hold for over an hour and, when the person finally came on, he informed us that they were closed. The nearest city, Redding, was over an hour away, and we finally paid to have our truck towed there. On the way, sitting in the truck with the young driver who grew up a few miles from our home, we ended up counseling him through a difficult situation with his new relationship....


Continue Reading at InnerSelf.com (plus audio/mp3 version of article)


Music By Caffeine Creek Band, Pixabay

Narrated by Marie T. Russell, InnerSelf.com


About the Author(s)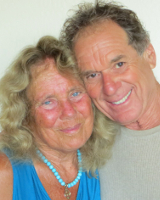 Joyce & Barry Vissell, a nurse/therapist and psychiatrist couple since 1964, are counselors, near Santa Cruz CA, who are passionate about conscious relationship and personal-spiritual growth. They are the authors of 9 books and a new free audio album of sacred songs and chants. Call 831-684-2130 for further information on counseling sessions by phone, on-line, or in person, their books, recordings or their schedule of talks and workshops.

Visit their website at SharedHeart.org for their free monthly e-heartletter, their updated schedule, and inspiring past articles on many topics about relationship and living from the heart.
A Free Gift for You
We would love to give you a free gift, our new audio album of sacred songs and chants, available for download at SharedHeart.org, or to listen on YouTube: https://www.youtube.com/watch?v=ZGml4FDMDyI