Narrated by Pam Younghans.
Astrological Overview: June 14 - 20, 2021
Astrologer Pam Younghans writes this weekly astrological journal based on planetary influences, and offers perspectives and insights to assist you in making the best use of current energies. This column is not intended as prediction. Your own experience will be more specifically defined by transits to your personal chart.

Aspects of Note this Week:

All times listed are Pacific Daylight Time. (For Eastern Time, add 3 hours; For Greenwich Mean Time, add 7 hours.)
MON: Saturn square Uranus, Mars quincunx Jupiter
TUE: Mercury semisquare Mars
WED: Venus sesquiquadrate Jupiter, Sun quincunx Pluto
FRI: Sun sesquiquadrate Saturn
SAT: Sun semisquare Uranus
SUN: Jupiter stations retrograde, Sun enters Cancer/Solstice 8:32 p.m. PDT
****
FOR THE SECOND TIME this calendar year, Saturn and Uranus will be exactly 90 degrees apart on Monday this week. In astrological terms, the two planets will be in square aspect to each other. This relationship between planets manifests as dynamic tension and conflict, especially when the planets are as different from each other as Saturn and Uranus are.

Basically, Saturn is concerned with creating form and structure; Uranus rebels against anything that limits individual freedom. Saturn is consistent and disciplined; Uranus is erratic and unpredictable. Saturn focuses on the long-term; Uranus lives in the moment.

THE EFFECTS of this square are with us throughout 2021, but we usually expect to see specific manifestations of such long-term aspects around the dates of exactitude. During the week of the first exact square, which occurred on February 17, there was one specific situation that powerfully embodied the energies of the Saturn-Uranus square.


Continue Reading at InnerSelf.com (plus audio/mp3 version of article)


Music By Caffeine Creek Band, Pixabay


About the Author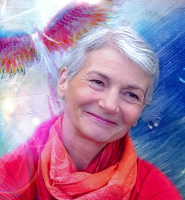 Pam Younghans is a professional astrologer, editor, and writer. She lives in a log home northeast of Seattle, Washington with her beloved animal companions. She has been interpreting charts professionally for over 25 years. If you are interested in an astrology reading, e-mail This email address is being protected from spambots. You need JavaScript enabled to view it., or leave a message at 425.445.3775.
For more information about NorthPoint Astrology offerings, please visit northpointastrology.com or visit her Facebook page.

---
Get The Latest By Email
---