Welcome... Our InnerSelf welcomes your inner self.

As the articles come together for the new issue, the theme becomes clear. The theme this week is "Who Are You, Really". I especially get such enjoyment from seeing how each article, selected intuitively with inner guidance or by Divine timing, supports the theme and deepens the path.

To give you a feeling of how the newsletter comes together... The first article, "Expanding Your Awareness and Discovering Who You Are" came about when an email from long-time friend Ginger Metraux arrived in my email inbox today. Her email inspired me to look at some of her previous articles, never published on InnerSelf, and since the theme had already shown itself to be "Who Are You", it was obvious that this article was to be included. The second by Joe Dispenza, "Dismantle the Memory of the Old You and Become the New You" came forth because yesterday's daily was chosen from a previous article of his, which guided me to pull out his book and find this new article... and the third, "Who Am I Now That I'm Retired?", was submitted to InnerSelf on Thursday (yes, just three days ago). Barbara Berger's and Will Wilkinson's monthly articles also fit right in.
The last of the featured articles ("Meeting Myself Again Through My Old Journals" by Barbara Jaffe) insisted in being in this issue... How's that? Barbara apparently submitted her article by email two weeks ago. (I never received the email.) When she didn't hear back from me, she sent it again the week after. (I still didn't receive that email.) So she contacted me one last time on Thursday, and this time the email came through. I have no idea, technologically, why the previous emails didn't make it, but obviously, since this was her article for January and this was the last InnerSelf issue for January, that article wanted, and even insisted, that this is where it belonged. And of course it fits the theme. Ain't life grand?
And then the final touch is always the weekly astrological journal, which is ready usually late afternoon on Sunday, and which is the icing on the cake for the theme of the week. This week in the astrological journal we find this: "A new improved you is in the making here ... we can make great strides in restoring our fragmented selves to wholeness." The Universe, as usual, has it all together and helps to guide us all. So be assured that these articles bring you information and insights that are relevant to you (since you're reading this) and that will contribute to the re-emergence of your true radiant self.
We also have numerous additional articles covering a variety of topics (not directly connected to the theme of the week). The links to all of the new articles of the week are to be found by scrolling below.

Wishing you enjoyable insightful reading, and of course a wonder-full, joy-full, and loving week.
Marie T. Russell
editor/publisher,
InnerSelf.com
"New Attitudes...New Possibilities"

Friendly Reminders:
* Please use this Amazon link if you shop at Amazon: http://www.amazon.com/?tag=innerselfcom Your cost is the same and we receive approx. 5% in commission.
---
Get The Latest From InnerSelf

---
* Your Donations are welcomed and appreciated (and useful). There's also a quick and easy PayPal donation page (you don't have to be a PayPal member) at http://paypal.me/innerself
*Thank you for visiting our advertisers...
* Please share our articles with your friends on social media and otherwise.

We also welcome (and invite) any feedback... To send us your comments, hover over the "This and That" item in every page's top menu, and click on the "Contact Us" button.

---
NEW ARTICLES THIS WEEK
Written by Ginger Metraux, Ph.D.
A natural expression of who you are is to learn, to grow, to expand your self awareness and your perspective. Eventually, you will come to realize your Divinity, to know who you truly are as the divine reality creator. By your nature, you are That – the Divine in action.
Article continues here: Expanding Your Awareness and Discovering Who You Are
---
Written by Dr. Joe Dispenza
Just because you have a thought doesn't necessarily mean it is true. Most thoughts are just old circuits in your brain that have become hardwired by your repetitive volition. Thus, you have to ask yourself, "Is this thought true, or is it just what I think and believe while I am feeling this way?"
Article continues here: Dismantle the Memory of the Old You and Become the New You
---
Written by Thelma Reese
Preparation for retirement usually focuses on financial planning and security. And with good reason. A financially secure life is a lot happier than an insecure one. However, emotional security in this stage of life is of equal importance; sadly, this issue is not so energetically addressed.
Article continues here: Who Am I Now That I'm Retired?
---
Written by Barbara Berger
The shocking truth is that many of us have lost contact with our Inner Compass – with our connection to this Great Universal Intelligence – and so we have lost contact with our own internal guidance system. And because of this, we are not truly in contact with how we really feel about things and so we flounder in our life situations and life becomes a struggle. I know this sounds strange, but it is true nevertheless.
Article continues here: Not In Contact With The Inner Compass?
---
Written by Will Wilkinson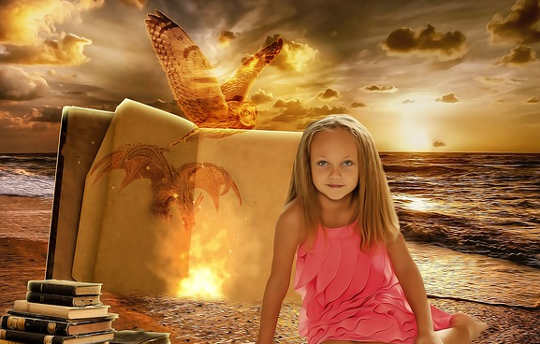 I thought I had always been fully committed to this work of human transformation. But when I study my own lifeline and do some truth telling, it's clear that I've taken more than a few detours. I haven't exactly blazed a straight path towards enlightenment, nor have I accomplished a mountain of social good.
Article continues here: The Transformational Lifestyle: Is Your Transformation Temperature Hot or Lukewarm?
---
Written by Barbara Jaffe, Ed.D.
I wrote about my difficulties, my challenges, my full and often overwhelming life as a wife, mother, daughter, and full-time professor with hours of evening paperwork. All of these roles took huge chunks out of me, and my exhausting days were underscored by a line I came upon in my journal, one that actually took my breath away as I read it twenty years later...
Article continues here: Meeting Myself Again Through My Old Journals
---
by Jean Twenge, San Diego State University
We'd all like to be a little happier. The problem is that much of what determines happiness is outside of our control...
Article continues here: What Might Explain The Unhappiness Epidemic?
---
by Andrew Thomas, Swansea University
Do you prefer vanilla ice cream or mint chocolate? Chances are you prefer one over the other, but liking one doesn't…
Article continues here: Wealth, Danger And Other Factors Can Change Your Preference For Relationships
---
by James McCue, Edith Cowan University
From getting beyond drunk at a friend's party, to some seriously questionable outfit choices, teenagers often do things that seem outlandishly stupid. But we now know why...
Article continues here: A Parent's Guide To Why Teens Make Bad Decisions
---
by Aurelie Charles, University of Bath
Ever since the financial crisis of 2008, American society has become increasingly divided. In among its deep fissures,…
Article continues here: Our Individual Responsibility To Face Down The Rise Of The Far Right
---
by Jacqueline Boyd, Nottingham Trent University
Just as many people are trying to eat less processed food to improve their health, some dog owners are turning away…
Article continued here: Should You Feed Your Pet Raw Meat? The Real Risks Of A 'traditional' Dog Diet
---
by Richard Webb, Liverpool John Moores University
Heart disease stubbornly remains one of the biggest killers in the UK, where there are 7m people living with the…
Article continued here: The Simple Cholesterol Test That Says If You Really Need Statins
---
by Ian Hamilton, University of York; et al
For centuries, musicians have used drugs to enhance creativity and listeners have used drugs to heighten the pleasure…
Article continued here: The Link Between Drugs And Music Explained By Science
---
by Paul Brown, Climate News Network
Many cities which endure cold winters are adapting district heating schemes to keep people warm without the use of…
Article continued here: How District Heating Warms Cities Without Fossil Fuels
---
by Nicole Lovato, Flinders University
You may be familiar with that feeling of overwhelming sleepiness during the mid-afternoon. It's common, occurs whether you've eaten lunch or not, and is caused by a natural dip in alertness from about 1 to 3pm.
Article continued here: Are You Feeling Guilty About That Afternoon Nap?
---
by Tim Radford, Climate News Network
Planting more urban forests is a simple way not only to improve the health of a city's people, but to make them…
Article continued here: How Urban Forests Add To Cities' Health And Wealth
---
by Yasmin Anwar-UC Berkeley
Participants surveyed for a new study were more apt to report that the most difficult people in their lives were female…
Article continued here: These Are The Relationships We Say Are Our Most Difficult
---
by Alex Kirby, Climate News Ntwork
The Doomsday Clock, a measure by scientists of the risk to global survival, now says the danger is the greatest since…
Article continued here: Why The Doomsday Clock Puts World Risk At 65-year High
---
by Dana Rosenfeld, Keele University
People over the age of 65 make up a larger percentage of the global population than ever before. As this ageing of…
Article continued here: What Happens When You Age: The Common Beliefs and The Reality
---
by Teresa Belton, University of East Anglia
Being trapped in a tedious job, with no possibility of escape, is a recipe for real boredom. This kind of boredom is…
Article continued here: Why Boredom Can Be Good For You
---
by Jessica Young, American University
According to a recent report, Alabama, Arkansas, Louisiana, Mississippi and West Virginia have the worst health in the…
Article continued here: When It Comes To Your Health, Where You Live Matters
---
by Dr. Jeffrey M. Farber, University of Guelph
While the recent outbreak of E. coli infections linked to romaine lettuce has been declared over, Canadian public…
Article continued here: Everything You Need To Know About Fresh Produce And E. Coli
---

Written by Pam Younghans
This weekly column (updated every Sunday afternoon) is based on planetary influences, and offers perspectives and insights to assist you in making the best use of current energies... Read this week's journal here
It is also highly beneficial to reread the past week's astrological journal as it gives a hindsight view of the events that took place and may provide many "ah-ha" insights.
---
AND... OLDIES, BUT GOODIES
The following articles were used as the source for the Daily Inspirations last week:
by Noelle C. Nelson, Ph.D. & Jeannine Lemare Calaba, Psy.D.
How do you help your child achieve a positive sense of worth? By teaching him how to appreciate himself. Do this by:.…
Article continued here: Achieving an Attitude of Gratitude... for Kids (and Adults)
---
by Margaret Wolff
It was three days after I met with her that I realized Grandmother Twylah Hurd Nitsch is a small woman. Her fathomless…
Article continued here: Living The Peacemakers' Message: All For One and One For All
---
by Debra Waterhouse, M.P.H., R.D.
What is your fatigue trying to tell you right now, this very moment of your life? This is an important question that I…
Article continued here: Feeling Tired? Here's How You Can Get Rid of Fatigue
---
by Neale Donald Walsch
We carry with us into our future an extraordinary and enormous potential. We have all the equipment that we need to…
Article continued here: What Is a Miracle? The Future and Our Potential
---
by Paul Pearsall, Ph.D.
We may think we have learned to tell time, but actually we are allowing what we have made of time to tell us how to…
Article continued here: About Time, Labyrinths, Life: A Secret of Sweet Success
---
by Dr. Joe Dispenza
By your mid-30s or 40s, you wake up every morning and you feel like the same person. Your environment, which you relied…
Article continued here: A Different Kind of Midlife: Facing Feelings and Letting Go of Illusions
---
by Ron Leifer, M.D.
Buddhist teachings are often summarized in terms of the "three principle aspects of the path": renunciation…
Article continued here: Finding Peace and Happiness: Three Aspects of the Buddhist Path
---
HELPFUL INNERSELF LINKS:
Click on the graphic to go to the donation form.


Facebook | Twitter | InnerSelf Home
Please use this link to shop at Amazon
Your price is the same low Amazon price, and we get a commission :-) which helps us defray costs of running the website: servers, bandwidth, program updates, etc.


---
More Articles By This Author
You May Also Like