Welcome... Our InnerSelf welcomes your inner self.

If I were to choose one word to summarize this week's featured articles, I would choose "within". We are being encouraged to look within to find solutions to our world's ills and to discover inner peace and happiness.

And when I reflect on the reluctance that we may have about going within, trusting our inner guidance, and being true to our highest self, I am reminded of the well-known quote from Marianne Williamson (which has at times been attributed to Nelson Mandela):
Our deepest fear is not that we are inadequate. Our deepest fear is that we are powerful beyond measure. It is our light, not our darkness that most frightens us. We ask ourselves, Who am I to be brilliant, gorgeous, talented, and fabulous? Actually, who are you not to be? You are a child of God. Your playing small does not serve the world. There is nothing enlightened about shrinking so that other people will not feel insecure around you. We are all meant to shine, as children do. We were born to make manifest the glory of God that is within us. It is not just in some of us; it is in everyone and as we let our own light shine, we unconsciously give others permission to do the same. As we are liberated from our own fear, our presence automatically liberates others.
Mark Thurston encourages us in this process by asking "What Are Your Talents and Strengths?" Barbara Berger writes "Does Everyone Have An Inner Compass?" and Nancy Windheart shares "How To Know When Telepathic Animal Communication Is Real". Meg Beeler, author of Weave the Heart of the Universe into your Life, writes about "Expanding Your Connection with Nature and the Cosmos". To gain insight on all of these topics, one must go within.
I encourage us all this week to let our "brilliant self" shine and express itself and thus participate in the healing of humanity. Dr. Naeem writes in his article, Expanding the Healing Process: It's Not Just About You
"...we are all connected. This connection permeates to the deepest levels of who we are, and any change in our own inner state will naturally realign those of others in our immediate environment. They, in turn, will effect similar changes in other people in their surroundings in a healing chain reaction."
Thus our light, our joy, our healing, helps birth the same process in those around us. We are the butterflies whose fluttering wings are felt across the globe. Fly free and let your love light shine!
Wishing you enjoyable insightful reading, and of course a wonder-full, joy-full, and loving week.
---
Get The Latest From InnerSelf

---
Marie T. Russell
editor/publisher,
InnerSelf.com
"New Attitudes...New Possibilities"

Friendly Reminders:
* Please use this Amazon link if you shop at Amazon. Your cost is the same and we receive approx. 5% in commission.
* Your Donations are welcomed and appreciated (and useful). There's also a quick and easy PayPal donation page (you don't have to be a PayPal member) at http://paypal.me/innerself
*Thank you for visiting our advertisers...
* Please share our articles with your friends on social media and otherwise.

We also welcome (and invite) any feedback... To send us your comments, hover over the "This and That" item in every page's top menu, and click on the "Contact Us" button.

---
NEW ARTICLES THIS WEEK

Written by Barbara Berger
How do I know that everyone has an inner compass? To answer this question, let's start by taking a look at what's really going on. Let's take a look at the world, at reality.
Article continued here: Does Everyone Have An Inner Compass?
---
Written by Nancy Windheart
It's vitally important to learn to differentiate between our own human ideas and thoughts and telepathic communication which comes directly from the animal. This kind of differentiation requires practice and experience; however, there are some...
Article continued here: How To Know When Telepathic Animal Communication Is Real
---
Written by Meg Beeler
Your body "knows" connection with nature when you hike, garden, watch the moon rise, or collect stones and shells. Your heart remembers your own and your children's joy in climbing trees, swimming in creeks, catching polliwogs. Yet you've mostly forgotten how to sustain your relations with mountains and trees from day to day.
Article continued here: Expanding Your Connection with Nature and the Cosmos
---
Written by Mark Thurston, PhD.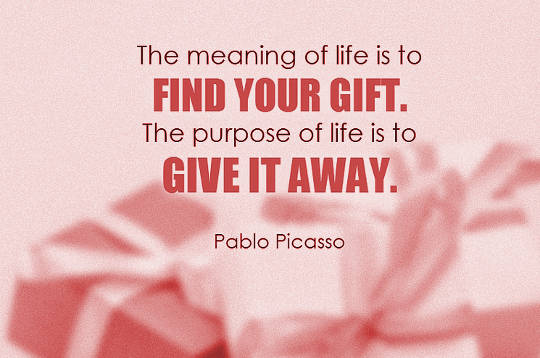 You, like everyone, have special talents that equip you for a creative, fulfilling life. Some of your talents have emerged naturally—abilities that simply are second nature for you. However, many other strong points have required some work or training...
Article continued here: What Are Your Talents and Strengths?
---
Written by Nauman Naeem MD
Healing is not just about you. It is about healing the whole of humanity, which is currently suffering in unprecedented ways. The burden of humanity's suffering includes the growing gap between the world's richest and poorest people, which leads to severe economic disparity around the globe and poverty.
Article continued here: Expanding the Healing Process: It's Not Just About You
---
by Lizzy Lowe, Macquarie University; et al
The weather is getting warmer, and gardens are coming alive with bees, flies, butterflies, dragonflies, praying…
Article continued here: 5 Reasons Not To Spray The Bugs In Your Garden
---
by Tracie O. Afifi, University of Manitoba and Elisa Romano, University of Ottawa
There is no research evidence that spanking improves child behavior. On the contrary, spanking is associated with…
Article continued here: Why Parents Should Never Spank Children
---
by Anna Cranston, University of Aberdeen
Around 50m people worldwide are thought to have Alzheimer's disease. And with rapidly ageing populations in many…
Article continued here: Here's What We Think Alzheimer's Does To The Brain
---
by David Burton, Dalhousie University
Under the 2015 Paris Agreement, nations pledged to keep the average global temperature rise to below 2C above…
Article continued here: How Carbon Farming Can Help Solve Climate Change
---
by Andrew Carey and Bronwyn Kingwell, Baker Heart and Diabetes Institute
There have been hyped reports of late about "brown fat". Different from the fat we mostly have (white fat), brown fat…
Article continued here: Can Brown Fat Really Help With Weight Loss?
---
by Ann Elias, University of Sydney
Before 1914, flowers in everyday life spelt beauty, femininity and innocence; they were seen as part of women's culture.
Article continued here: Flowers, Remembrance And The Art Of War
---
by Fiona Vera-Gray, Durham University
Allegations about sexual harassment in Hollywood, British politics and various other sectors have exposed a reality…
Article continued here: Is Sexual Harassment Part Of Growing Up?
---
Nick Perham, Cardiff Metropolitan University
Article continued here: Music Only Helps You Concentrate If You're...
---
by Catherine Douglas, Newcastle University
Sheep are surprisingly smart. New research from the University of Cambridge shows the animals can learn to recognise…
Article continued here: Sheep Can Recognize Celebrities From Photographs
---
by Setor Kunutsor, University of Bristol
Things are hotting up in the world of sauna research. Previously, anecdotal claims of possible benefits were rarely…
Article continued here: Why Saunas Really Are Good For Your Health
---
by Kevin Albertson, Manchester Metropolitan University
It hardly needs saying, but there are changes afoot in the political economy of the world. Where there is…
Article continued here: Hate Globalization? Try Localism, Not Nationalism
---
by Eva M Krockow, Andrew M Colman and Briony Pulford, University of Leicester
World Kindness Day is a global 24-hour celebration dedicated to paying-it-forward and focusing on the good. We are…
Article continued here: Why Is It Nice To Be Nice?
---
by Jenny Graves, La Trobe University
Most of us are familiar with the genetic differences between men and women. Men have X and Y sex chromosomes, and women…
Article continued here: Thousands Of Genes Act Differently In Men And Women
---
by Liz Forbat, Australian Catholic University
When someone dies at home, everyone in the family is affected. Looking after a relative who is at the end of their life…
Article continued here: How To Look After A Dying Loved One At Home
---
by Jay Desai, University of Southern California
The presidential symposium at the 2017 Annual Meeting of the Child Neurology Society of America in early October in…
Article continued here: How Burnout Is Plaguing Doctors And Harming Patients
---
by Nadia Naffi, Concordia University
Under Hitler, Germany experienced the consequences of a nation caving in to propaganda and hate speech. This may…
Article continued here: The Trump Effect In Canada: A 600 Per Cent Increase In...
---
by Clare Collins, University of Newcastle
Vitamin and mineral supplements won't prevent the development of age-related macular degeneration. However, there's…
Article continued here: Do Vitamins Prevent Macular Degeneration?
---
by Tom van Laer, City, University of London and Ross Gordon, Macquarie University
The latest UN Climate Change Conference since the 2015 Paris Agreement is taking place in Bonn between November 6-17…
Article continued here: How Telling The Right Stories Can Make People Act On Climate Change
---
by Hoehun Ha, Auburn University at Montgomery
Suicide is one of the top 10 causes of death in the U.S.There are many factors known to affect an individual's risk for…
Article continued here: The Curious Relationship Between Altitude And Suicide
---
by Gordon Hull, University of North Carolina
Recent revelations about how Russian agents inserted ads on Facebook, in an attempt to influence the 2016 election…
Article continued here: Why Social Media May Not Be So Good For Democracy
---
by Kathryn McNeilly, Queen's University Belfast
Since the mid-20th century many have grown used to the idea of having human rights and how these can be used when those…
Article continued here: What Should Human Rights In The Future...
---
Written by Pam Younghans
This weekly column (updated every Sunday afternoon) is based on planetary influences, and offers perspectives and insights to assist you in making the best use of current energies... Read more
It is also highly beneficial to reread the past week's astrological journal as it gives a hindsight view of the events that took place and may provide many "ah-ha" insights.
---
HELPFUL INNERSELF LINKS:
Click on the graphic to go to the donation form.


Facebook | Twitter | InnerSelf Home
Please use this link to shop at Amazon
Your price is the same low Amazon price, and we get a commission :-) which helps us defray costs of running the website: servers, bandwidth, program updates, etc.


---
More Articles By This Author
You May Also Like