InnerSelf Newsletter: May 29th, 2016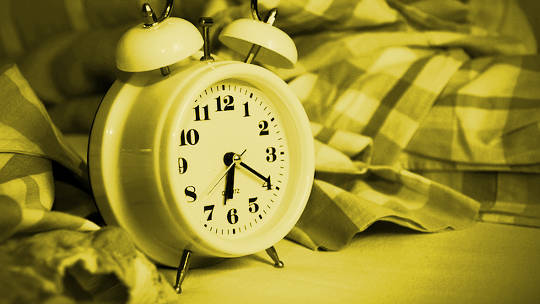 Welcome... Our InnerSelf welcomes your inner self.
Ask anyone about stress and chances are they'll tell you, "Been there, done that!" Of course we've all experienced stress. It's part of living, in one form or another. The question is not whether we experience stress, it's more about how we handle it.

This week we take a look at stress and offer ways to transform it and even use it to our benefit. Regular contributor, Nora Caron, shares her formula for living peacefully in Living a Stress-Free Life Every Day. Peter Bongiorno tells us How to Enjoy Life and Move Through Anxiety. And InnerSelf's, Marie T. Russell (um, that's me), invites us to reflect on our life by asking Are You Addicted to Your Problems?
Joyce and Barry Vissell share their recent stressful experience in Angels on the Road: Trust Me, I Have Your Back! and Sarah Love shares her always loving and joyful perspective in A Reminder Of Good Things To Come.
And of course we have numerous additional informational and insightful articles for your reading pleasure. Scroll down below to access them all.
Wishing you enjoyable insightful reading, and of course a wonder-full, joy-full, and loving week.
Marie T. Russell
editor/publisher,
InnerSelf.com
"New Attitudes...New Possibilities"
---
Get The Latest From InnerSelf

---
P.S. The "look" of the newsletter has changed a bit. We simplified it to make it easier for people to read it on their phones and tablets. The old format did not resize properly (because it was in frames and tables) and was awkward to read. Let us know if this works better for you (or if it still needs tweaking).
Friendly Reminders:
* Please use this Amazon link if you shop at Amazon. Your cost is the same and we receive approx. 5% in commission.
* Your Donations are welcomed and appreciated (and useful). There's also a quick and easy PayPal donation page (you don't have to be a PayPal member) at http://paypal.me/innerself
*Thank you for visiting our advertisers...
* Please share our articles with your friends on social media and otherwise.

We also welcome (and invite) any feedback... To send us your comments, hover over the "This and That" item in every page's top menu, and click on the "Contact Us" button.

---
EDITOR'S CHOICE ARTICLES
Written by Sarah Love McCoy.
How are you doing today? This is your moment to breathe in a little hope and love. I'm here for you with reminders of good things to come. Because the world seems like it's going crazy sometimes. I know. I feel it too. We could talk about it for daaaaays, right? It's pretty intense...
Read article here: A Reminder Of Good Things To Come
---
Written by Nora Caron.
Sometimes in life we come to a point where we want to leave everything behind and run away from society. It feels as though we cannot take one more abusive comment from our boss, another long drive in traffic or another broken night of sleep. We feel as though our cup is so full that the next time...
Read article here: Living a Stress-Free Life Every Day
---
Written by Marie T. Russell.
Are you addicted to your problems? That's a strange question I admit. Addicted to problems? How can you be addicted to something you don't like? Aren't people addicted to things they enjoy? Exactly! We do enjoy our problems, in a perverse kind of way.
Read article here: Are You Addicted to Your Problems?
---
Written by Joyce & Barry Vissell.
If we only knew how many times we are rescued by divine intervention, we would completely trust this higher power. There would then be nothing to worry about – ever! Joyce and I had yet another powerful reminder of this truth – and divine miracle – last week.
Read article here: Angels on the Road: Trust Me, I Have Your Back!
---
Written by Peter Bongiorno.
How come some people love wild roller coaster rides, while others are scared of them? It all starts with your thoughts! It really is up to you in the end. If you have the mechanism to be afraid, you also have the mechanism to enjoy life and move through anxiety!
Read article here: How to Enjoy Life and Move Through Anxiety
---
This weekly column (updated every Sunday afternoon) is based on planetary influences, and offers perspectives and insights to assist you in making the best use of current energies... Read more
It is also highly beneficial to reread the past week's astrological journal as it gives a hindsight view of the events that took place and may provide many "ah-ha" insights.
---

ADDITIONAL ARTICLES:
* A Healthy Diet Is Cheaper Than Junk Food
* Appalachian Coal Ashes Are A Bonanza In Rare Earth Elements
* Can Early Music Training Help Babies Learn Language?
* Did Our Helpless Babies Make Humans Smarter?
* Even Healthy Knees Make These Crackly, Crunchy Noises
* Exposure To Bright Light May Alter Blood Sugar
* Facial Expressions Are The Key To First Impressions
* Got To Get You Out Of My Head: How To Eradicate Earworms
* Has Climate Change Really Improved U.S. Weather?
* How Ability To Control Dreams May Unravel The Mystery Of Consciousness
* How Does A Bicycle Stay Upright?
* How Limiting Women's Access To Birth Control And Abortions Hurts The Economy
* How Microvesicles Could Revolutionise Arthritis Treatment
* How Much Sugar Is It OK To Eat?
* How To Stop Your Phone From Being Hacked
* It Felt Like A Kiss -- Movies, Popular Music And Martin Scorsese
* Kitchen Science: The Many Wonders Of Humble Flour
* New Climate Activist Strategy Gains Steam This Election Season
* Most Turn Their Nose Up When Love Is Sold To Them
* Oil Majors Are Treading Too Cautiously Towards Renewable Energy
* Online Dating Has Become A Hobby, One That Is Often Not Even That Fun
* Reducing Energy Use Is A Big Winner For Business
* Robert Reich's Advice for Divided Democrats
* Robert Reich On Why Trump Might Win
* Should I Throw Away Food Once A Fly Has Landed On It?
* Staying in the Positive: Why Is It Important?
* The Federal Reserve Has An Urge to Raise Interest Rates
* These Baby Boxes Are Cutting Infant Mortality in Finland
* What A Cartoon Cat Tells Us About The Post-crisis Mortgage Market
* What Are The Roots Of Socialism And Democracy?
* What Happens When Middle Schoolers Take To Twitter?
* What Is Causing The Mysterious Decline Of Honey Bees
* What Is Causing The Pacific Ocean's Big Drop In Oxygen?
* What Should Bernie Do Now And How Hillary Can Win Over Progressives
* Why Doing Good Can Do You Good
* Why The Approach To Tackle This Silent Killer Has Changed
* Why There's Fresh Hope For Stroke Patients Who Are Struggling To Communicate
* Wildfires In The Hotter West Are Bigger, More Frequent And Longer
* With More Americans Going Far Left And Right, an Anti-Corporate Agenda Takes Shape
* Your Risk Of Dying Hinges On Well-being Not Diseases

We add articles to the website regularly. Rather than wait for the newsletter, you can visit each section according to your interests throughout the week. Each section listed below is designed as its own "mini-website".
The "Living in Harmony" section includes articles on Health & Well-Being, Home & Garden, Pets, Leisure & Creativity, Finance & Careers, and Science and Technology.
The "Personal Development" area covers Attitude Adjustments (which includes Fear, Anger, Gratitude, Forgiveness), Relationships & Parenting, Spirituality & Mindfulness (including Meditation), Intuition & Awareness (including astrology), and Happiness & Success.
"Social & Political" covers topics that affect us personally yet deal with a more "societal" or "political" sphere. This area covers Environment & Climate, Democracy, Justice, Inequality, Economy, and more. These topics are very relevant for our communal journey on Planet Earth.
---
THIS WEEK'S VIDEOS
To see videos added this week, go to the Video Home Page or
Click here for Additional Videos in "Living in Harmony";
Additional Videos in "Personal Development";
Additional Videos in "Social & Political"
---
HELPFUL INNERSELF LINKS:
Click on the graphic to go to the donation form.


Facebook | Twitter | InnerSelf Home
Please use this link to shop at Amazon
Your price is the same low Amazon price, and we get a commission :-) which helps us defray costs of running the website: servers, bandwidth, program updates, etc.


---
More Articles By This Author